We have more than 27 years of experience in building and assembling manufactured homes in Taylorsville, NC.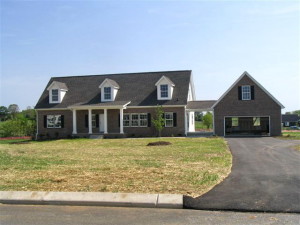 Manufactured Homes in Taylorsville NC – Manufactured homes are built at a construction plant, and then each section is transported to the building site where construction workers assemble the pieces into a home. Manufactured homes are also commonly referred to as mobile homes, and they follow a different set of standards than traditional homes. One difference in building codes includes the requirement to construct manufactured homes on a permanent chassis, which makes them more sturdy and safe. Although manufactured homes are assembled at the home site, most builders and construction workers will not move the home to a second site once it has been assembled. This can cause a safety hazard, and the structure may not be as strong as it was before.
If you, like most Americans around the country, are planning to finance your home purchase, you can choose from a variety of lending options for your manufactured home, as well. Government-insured loans typically include manufactured homes, although conventional lenders may require approval of the foundation before you receive financing approval. If you prefer, you might also be able to obtain financing through the home builder, as these companies will often provide an installment plan for repaying the loan.
At 1st Choice Home Centers, we offer manufactured homes at reasonable prices. Our builders will work with you and follow your vision to create the perfect home for your family members. Our service area covers Taylorsville, North Carolina and surrounding communities. At 1st Choice Home Centers, we have more than 27 years of experience in building and assembling manufactured homes. Contact us today for more information about our services!
---
1st Choice Home Center offers quality manufactured homes in Statesville, Troutman, Taylorsville, Mocksville, Maiden, Lincolnton, Conover, Newton, Union Grove, Harmony, Hickory, Mooresville, and surrounding areas of North Carolina.