If you're interested in looking at manufactured homes for sale in the Statesville, NC area, let us help you with the process.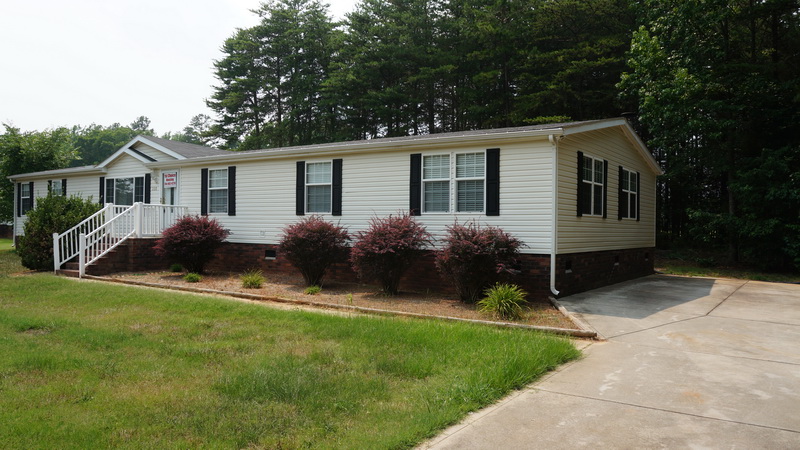 Are you looking for an economical place to live that will meet you and your family's specific needs? Would you like to find your new home and move into it shortly after you finalize the purchase? If so, a manufactured home may be the right way to go. If you're interested in looking at manufactured homes for sale in the Statesville, North Carolina area, let us at 1st Choice Home Centers help with the process.
When you turn to us, we will introduce you to the various design plans we have available and help you pick out the right one. Then, our team of highly qualified builders will get to work constructing your new manufactured home. When it comes to manufactured homes for sale, we want to make finding the perfect home a simple, hassle-free process.
If you are like most people, you may plan on financing your manufactured home. At 1st Choice Home Centers, we are proud to offer unique financing options to our clients. We will do everything we can to make sure that you're able to get into the manufactured home of your dreams for a price that works well with your budget.
Whether you're a first-time homebuyer or you're interested in downsizing as you near retirement, we encourage you to come and check out our selection of manufactured homes for sale. To find out more about our financing solutions or our home plans, give us a call at 1st Choice Home Centers today.
FAQs About Manufactured Homes for Sale
We understand that if you are interested in any of our manufactured homes for sale, you may have a lot of questions for us. We want you to have all the information you need before you start thinking seriously about this important investment. So, we have provided the answers to some of our frequently asked questions below.
How long until I can move into my manufactured home?
The timeframe will vary for each situation. For example, some of our manufactured homes for sale are already built and ready for you to occupy after your purchase is finalized. However, some of our homes will require a waiting period after you purchase one because it will take time for us to construct it before we transport and assemble the pieces on your site.
How safe are manufactured homes?
Our manufactured homes are very safe for you and your loved ones. They will protect you from the elements and provide you with the shelter you need. Manufactured homes also have different building codes than other kinds of homes. For instance, we are required to build our manufactured homes on a permanent chassis so the house will be sturdier. We also never transport your home to another location after we have already assembled it at one site. This ensures your safety.
Can I see your previous work?
Yes, you can view our previous work on our website's gallery. You can even take a virtual tour of some of our homes if you wish.
---
1st Choice Home Center offers quality Manufactured Homes for Sale in Statesville, Troutman, Taylorsville, Mooresville, Lincolnton, Maiden, Conover, Newton, Union Grove, Hickory, Harmony, Mocksville, and surrounding areas of North Carolina.