Manufactured homes for sale in your area can be a great step to homeownership.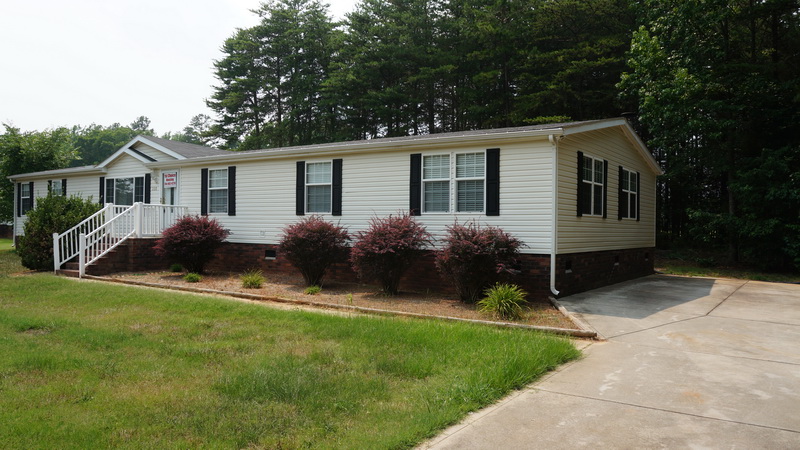 The decision to buy a home is one of the biggest decisions you'll make. If your first home ends up being your forever home, you'll be committed to it for the next 30+ years! Here at 1st Choice Home Centers, we want to help our friends in the Lincolnton, North Carolina area get a great home for a great price with our manufactured homes for sale.
When you are looking into homes for sale, you should also include manufactured homes for sale from 1st Choice Home Centers. Because we offer a variety of professionally designed floorplans, square footage options, and other upgrades, your manufactured home can be one that you'll be happy to come home to.
A manufactured home is simply a house that is built mostly away from the land, and then transported on a permanent chassis to be assembled more permanently on site. Because of our ability to be efficient and economical in building and construction with this process, you'll be able to get a great home for an affordable price.
If you are one of the people who need financing options for your home, we can assist you with that as well. For as little as $500 as a down payment, we can start you on the path to homeownership!
If you are looking for manufactured homes for sale in the area, we want to help you here at 1st Choice Home Centers. For questions about financing or our building process, come see us at our site or give us a call. If you have questions about our manufactured homes for sale, give us a call today!
---
1st Choice Home Center offers quality Manufactured Homes for Sale in Statesville, Troutman, Taylorsville, Mooresville, Maiden, Lincolnton, Conover, Newton, Union Grove, Hickory, Harmony, Mocksville, and surrounding areas of North Carolina.