We have more than 27 years of experience in building and assembling manufactured homes in the Mooresville, NC area.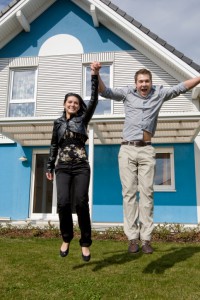 When you are looking for the best in manufactured homes, look no further than 1st Choice Home Centers. We make sure that our manufactured homes meet or exceed the building codes for the Mooresville, NC area, so you can be assured that your home will be strong and arrive onsite with no damage. We even offer a variety of options for placement of manufactured homes.
If you already have land, we can help you determine the best site for your new home while keeping in mind your desire to either be close to the road or further back. We can also help you find land, or you can choose from pieces of land that we have available that have already been selected as ideal for manufactured homes. Furthermore, we also have some manufactured homes that are already onsite and ready for you to move in. These include the land, and many also have custom additions such as garages or porches.
We have more than 27 years of experience in building and assembling manufactured homes, which enables us to provide you with the home you have been dreaming about. We also offer financing options that are uncomplicated and reasonable.
Whether you are a first-time home buyer or someone looking at manufactured homes due to their affordability, we have options we know you will be pleased with. We take the time to discuss your options, so you are 100% satisfied with your decisions. You and your family will enjoy the many benefits that manufactured homes have to offer. Call us or drop by today– we are confident we have what you are looking for!
---
1st Choice Home Center offers quality manufactured homes in Statesville, Troutman, Taylorsville, Mocksville, Maiden, Lincolnton, Conover, Newton, Union Grove, Harmony, Hickory, Mooresville, and surrounding areas of North Carolina.