Don't wait to own property! Realize the American dream today with an affordable mobile home.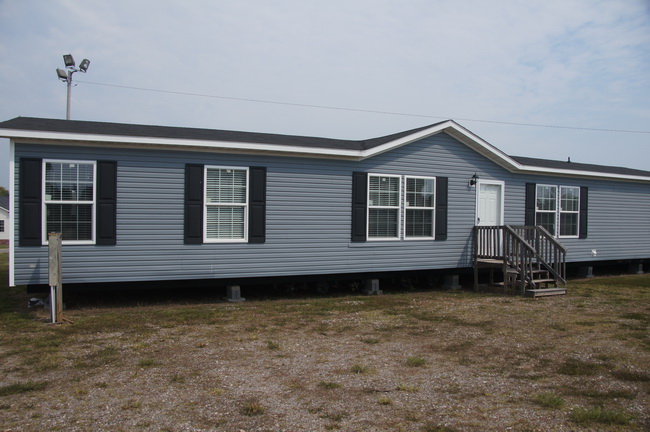 One of the most essential parts of the American dream is having your own home. However, with costs of owning a home skyrocketing faster than most people can keep up, it can feel like that dream is moving further away every day. What if there was another choice? What if you could get a piece of the American dream without going bankrupt in order to do so? Here at 1st Choice Home Centers, we have a solution that will work for most anyone: mobile homes.
Mobile homes (or modular homes, as they're known around here) make for a great option if you're looking to take that next step towards real estate. While a more traditional home is built on top of a piece of land, mobile homes have a different construction process. Instead of hauling everything and building on site, we build pieces of a mobile home and then assemble it on site. This manufacturing process allows us to streamline construction, eliminate potential waste and keep costs at a much more affordable price point.
When mobile homes are assembled, they have to adhere to strict codes and guidelines regarding their construction, just as you would with a standard built-on-site home. At 1st Choice Home Centers, we take great care to ensure that not only do we build your mobile homes with great care, but we also use quality materials and ensure that your mobile home is built to the highest standards in the area. After attaching your home to its permanent chassis, you are free to move it to a more permanent location and get started on your piece of the American dream.
After you settle into your mobile home, you'll notice the attention to detail that we take when we construct a mobile home here at 1st Choice Home Centers. Because mobile homes need to make the most out of their square footage, you will see that each of our mobile homes is carefully constructed and designed by one of our professional home designers. Our designers have been working with 1st Choice Home Centers for years now, and they are able to make a smaller footprint of a home feel compact, comfortable, airy, and well-designed. When you have a mobile home designed and constructed by 1st Choice Home Centers, you'll feel the professional difference in materials, design, and quality.
If you are in the Lincolnton, North Carolina area and are tired of spending your money on rent and housing, we want to help you here at 1st Choice Home Centers with the development and design of your very own mobile home. We have been working in the mobile home industry for over 27 years now — there's nothing that we can't do when it comes to mobile homes!
Let us help you along the path of realizing your own portion of the American dream with a mobile home all your own. We would love to talk more with you. Please contact us today for more information on our mobile homes!
---
1st Choice Home Center offers quality mobile homes in Statesville, Mocksville, Mooresville, Troutman, Taylorsville,  Maiden, Lincolnton, Conover, Newton, Union Grove, Hickory, Harmony, and surrounding areas of North Carolina