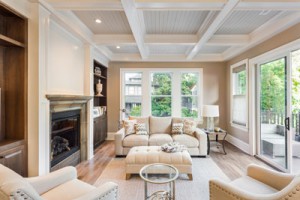 The only limiting factor in what a modular home can provide for you is your budget. There are a wide variety of options for materials both for the exterior and the interior of your home. Similarly, home designing options are limitless. A modular home can have any amenities of on-site homes and can offer a unique and specific style. As you're considering ways to customize your home, review the list we've put together.
Here is a list of top 10 tips for home designing:
Identify your likes and dislikes in homes.
Spend time looking at homes online or in person.
Make notes, so you can remember what details stood out to you.
Determine a color scheme for bathrooms and kitchen.
Select materials for countertops, cabinetry, and flooring.
Decide on details such as light fixtures, handles and knobs.
Consider if you want more natural light and windows, as well as the direction you want your home to face.
Research smart home features you may want installed.
Either choose a basic floor plan and customize it, or create your own floor plan.
Stay involved so you can make modifications as your home is designed and built.
Don't let home designing overwhelm you. Take the home building process one step at a time. Put these tips into practice, and you can have a beautiful, custom home that fits your budget and your wants. There are so many ways to make a home specifically for you and your family!