It is true that mobile homes have had a bad reputation attached to them for many years. The fact, though, is that buying a mobile home can be a real advantage and an investment. If you are thinking of buying or building a mobile home, it is important to know how this can positively affect you immediately and in the long run.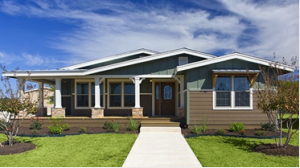 Mobile homes, or manufactured homes, are known to be cheaper to buy and build than regular stick-built homes. One false belief is that a mobile home will depreciate in value as the years go on. Though this might be true for mobile homes in a trailer park setting, it is not true for mobile homes that have been built on a piece of property. Just as the property's value will increase, so will the home that is on it.
Since a mobile home is less expensive to build than a regular home, you can expect a lower down payment, as well as lower monthly mortgage payments. This is a great advantage for first-time home buyers and young families. Plus, with modern technologies and housing laws, mobile homes are arguably just as structurally safe, if not more so, than regular homes.
Another advantage of mobile homes is the many different designs and possibilities that are offered with them. Mobile homes are not just boxy trailers; they can be made into gorgeous and modern housing that will interest even the most picky house hunters.
If you would like more information on mobile homes and you are located in the Statesville, NC area, our team at 1st Choice Home Centers has the knowledge and experience to help. For more information, give us a call today!