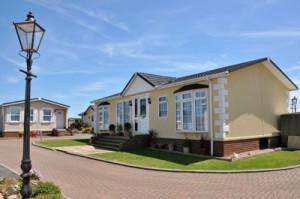 More and more, mobile homes are being seen as cost-effective and reliable investments. The value in mobile homes does appreciate over time, with the same factors affecting their rise in value as would affect any home's value over time. With their rise in popularity, there have even been drastic improvements in the neighborhoods they're placed in. Some areas may even be gated and luxurious communities, but even those that aren't as fancy are still much more upscale than trailer parks.
One of the most significant benefits of mobile homes is their affordability. Mobile homes are far less expensive to build or buy than traditional homes. Mobile homes are also built much faster, which is another reason they're not as expensive. These homes are built with modern heating and cooling units that help improve their energy efficiency, as well. Another major selling point for mobile homes is the warranty that comes with purchasing one. Although most new homes come with a warranty, previously owned homes do not. Similarly, the warranties for mobile homes are typically more inclusive and extensive than those for homes built on-site.
There are a variety of advantages to owning a mobile home, and now more than ever before, they are fairly indistinguishable from a home built on-site. Unique styles and materials can be used in building each one. Similarly, floor plans and designs can be customized for each homeowner. If you're considering purchasing a mobile home, it's important to understand the advantages for doing so. There is a reason that they're being built and purchased more. Before you decide between a mobile home and a home built on-site, make sure you know the pros and cons.