Garages were first built and designed in 1912 as an "outbuilding" and area to store cars. After all of these years, garages are still an important part of a home, and people are willing to pay a higher price to have one included on theirs. Many garages today are built to be a part of the home, and not an extra building on the lot; this shows how important garages have become to our society. The sole purpose of a garage is no longer to store cars, but they can also be used for: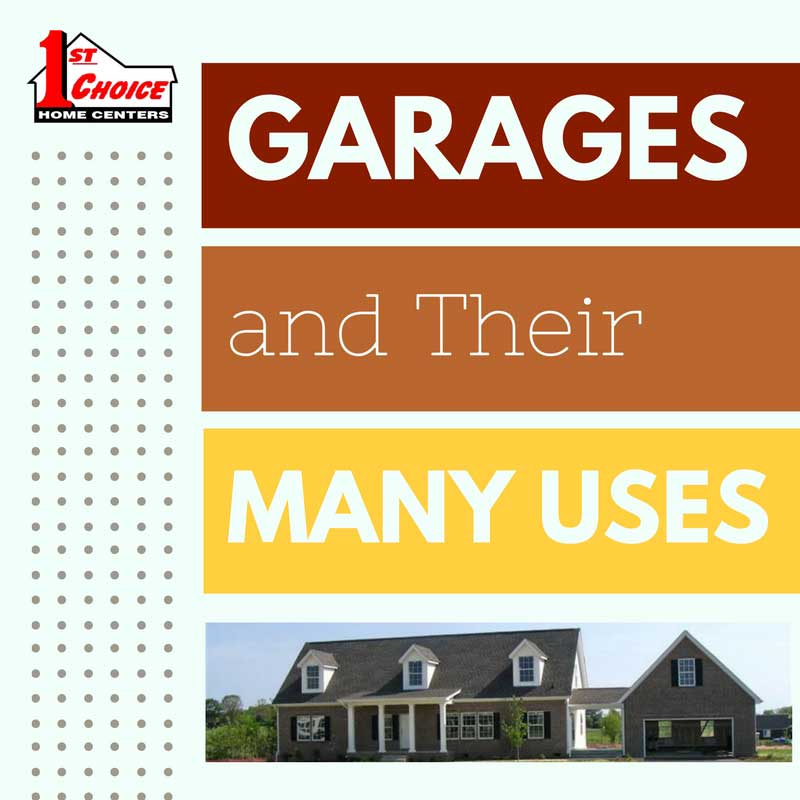 Storage. People nowadays have a lot of things. Some of these things are harder to give up than others, and so they go into storage for (possible) later use. A garage has become a perfect area for storage, since it is out of the way and not part of the usual house tour. Since garages are also a large empty space, this means most anything can be stored here.
Living Area. Sometimes people don't find much use for storing their car in a garage, but want to use the extra square footage as more living space. Garages can then be turned into family rooms, or even an extra bedroom or office. Many times, space is built on top of a garage, which can also be used for these purposes.
Craft/Workshop. As time has gone on, garages have grown larger and larger. This means that people are able to park their cars and still have space for other things or activities. Workshops are very popular to have in garages, since they are covered, yet still outside. This makes it easy to do woodwork, or other messy activities that would not normally be welcome indoors.
Extra Housing & Income. Sometimes a room or area can be built onto a garage, especially if the garage is not currently attached to the home. This makes it easy to rent out to a single person or family for some extra income, or be used as a room for an older child/family member.
If you would like more information on building, designing, or redesigning your garage, our team at 1st Choice Home Centers has the knowledge and experience to help you. For more information, give us a call.