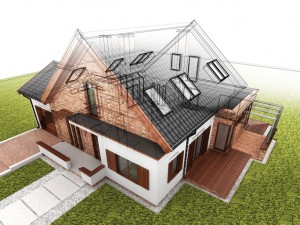 Moving into a new home is fun, exciting, and even a little bit stressful. Before you move, however, you need to find the perfect new home to move into. This is usually the stressful part because you must take so many factors into consideration. For example, you have to stick to your budget, find a great location, and still get exactly what you are looking for in a new home. You also have to figure out what type of home to live in.
Have you ever considered moving into a manufactured or modular home? Manufactured homes are popular today and for a good reason. There are so many options to choose from, it makes it easy to get exactly what you are looking for.
Choosing a manufactured home will save you a lot of money. Manufactured homes cost 10-35% less per square foot than standard homes. If you are on a budget, buying a manufactured home is a great way to get more for your money.
If you need to be in your new home quickly, a manufactured home is a great choice because these homes can be built faster than a standard home. Since a manufactured home is built in a factory, you will not have any weather delays. Also, homes built in a factory are inspected onsite, so you will not experience any inspection holdups after you are ready to move in.
If you are looking for the perfect new home, visit us today at 1st Choice Home Centers.  We can help you select a beautiful manufactured or modular home that will fit all of your needs. We look forward to helping you find the perfect home for your needs!