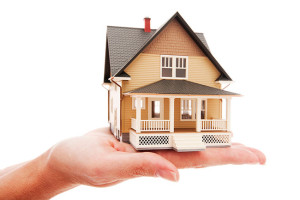 Buying a new home is fun and exciting! There are so many possibilities to choose from and so many cool design features you can look for in a home. It can be difficult to find everything you are looking for when you buy an existing home, which is why a lot of people choose to look for brand new homes. There is something special about being the first people to live in a home where everything is bright, shiny, and brand new. This can also save you money in the long run because you will not have to spend money on home repairs since everything is new. Building a new home can be expensive, however, which is why it is a great idea to look at manufactured or modular homes.
Manufactured homes are exactly the same as traditional homes, except they are built at a different location and then moved to the property of your choice. There are many great things about manufactured homes, and since they cost a bit less to build, you can use the money in other ways like landscaping your property or adding some extras to the interior of the home. You still get to choose a floor plan and home design, and you will be surprised at how many options you will actually have. Manufactured homes can come with garages, attics, and even a big wrap around porch if that is something you are interested in. You can completely customize the home to fit your needs and you get to select things for the interior of the home as well.
If you are looking for a new home and want to learn more about manufactured or modular homes, contact us today at 1st Choice Home Centers.