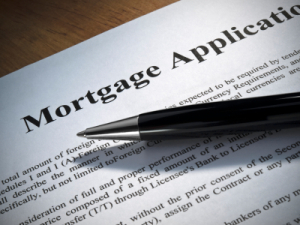 If you are thinking of purchasing a home but, like most of the population, you don't have the full amount on hand, you will most likely be looking for financing options. An important thing to remember when buying a home is that it is an investment and not a black hole of debt. Here are six ways to look for financing when buying a home.
Hiring a mortgage broker. A mortgage broker will be able to search through all of the available mortgages that you qualify for to find the best rate. This will save you the time and frustration from researching different companies, plus you might save money in the long run if your mortgage broker finds you a lower rate.
Applying through mortgage loan companies. There are companies out there whose only focus is on mortgages. These mortgage loans are usually easier to qualify for, but can come with higher rates.
Applying through banks or credit unions. Banks can be a little harder to qualify through when compared to mortgage companies, but you should be able to receive a lower rate. Credit unions are probably the hardest for future homebuyers to qualify for financing through, but you can expect some of the lowest percentages for mortgage loans. Since banks and credit unions are harder to qualify for, those who qualify can expect to receive a lower total mortgage allowance than with a mortgage company.
Applying for government loans. The U.S. Government offers different housing loans, such as Rural Housing Loans, Housing and Urban Development (HUD), Federal Housing Administration (FHA), and U.S. Department of Veterans Affairs (VA). Some of these mortgages offer very low down payments, but can have high interest rates.
Asking for a loan from a family member. If you have a wealthy relative, you might want to consider asking them for a personal loan. This way you can avoid a credit check and most likely make a high down payment.
Liquidating stocks and other assets. If you happen to have stocks or other assets that you can sell for cash, you might want to consider selling these items to invest in your new (investment) home.
If you would like more information on the financing options that are available through 1st Choice Home Centers, please contact us. We offer great customer service and serve the Statesville, NC area.