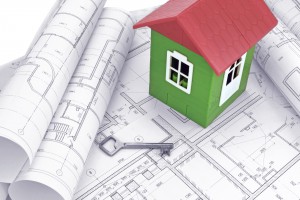 "Manufactured homes" is a generic term that refers to those that have been entirely or partially built in a factory and then transported to a plot of land for assembly. "Manufactured home" can also denote a factory-made house, built under the Department of Housing and Urban Development (HUD) code, which has strict regulations.
The term "modular" refers to factory-built homes constructed in accordance with the standards of the local, state or regional codes utilized by the governing body where the home will be assembled. Usually, this means one of the model codes – BOCA (Building Officials and Code Administrators International, Inc.) or UBC (Uniform Building Code). A modular home is typically built over a 2×10 platform and is designed to be positioned over a basement foundation or crawl space.
There are 2 types of modular homes:
On-Frame (built like a manufactured home on a permanent chassis)
Off-Frame (built to state and local codes, often known as "conventional" modular)
Stick-built (on site) – there are numerous specifications involved with stick-built homes, many of which go beyond the scope of this blog. Some issues that need to be considered include location, plumbing, electrical and wiring concerns, internal structure, and materials. Your local HUD can provide assistance if you are seeking more information about the requirements for stick-built housing.
At 1st Choice Home Centers in Statesville, NC, we offer a variety of home styles, whether you are looking for a customized house of your dreams or a prefab home that's more affordable and economical. We also offer financing options. For more info, please contact us.