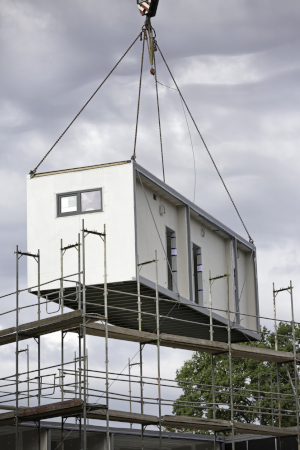 Here at 1st Choice Home Centers, we know that your home is the single most important investment that you will make, and we are here to help you choose the right one. Our team has over 27 years of experience in the manufactured housing industry, and you can count on us to take care of all your home building needs. We offer a variety of home styles to suit a variety of needs, and one of our most popular choices is our modular homes. In this article, we'll go over three benefits of modular homes to help you decide if they are right for you.
1. Faster Construction
One benefit that modular homes offer is a faster construction schedule. Compared to homes built "from scratch," modular units take less time to put together, and can be completed on a shorter schedule. This is because the components of modular homes are constructed in climate-controlled environments prior to final assembly, so the progress can't be interrupted by inclement weather.
2. Less Waste
Another advantage that modular homes over traditionally constructed ones is that they generate less waste in the process of assembly. All the pieces come preassembled, meaning there's no need to cut any new materials onsite, which in turn means that there is no trash to worry about. This also makes modular homes a more environmentally friendly option.
3. Energy Efficiency
Related to the above point, modular homes are designed with an eye for energy efficiency. Manufacturers use numerous methods to pull ahead of the competition in this regard, from maximizing natural light in their units to using efficient lighting options such as LEDs. If you want to make your new home as efficient as possible, modular homes are a great choice.