We are happy to offer financing to help you realize your dream of owning a home in Mooresville, NC.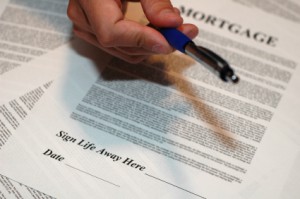 Typically, buying a home involves many different professionals working to make the deal happen. You have real estate agents, insurance agents, lenders and more. It can get quite overwhelming to have so many balls in the air, particularly if you are a first-time buyer and all this is new to you. At 1st Choice Home Centers, we have streamlined the process, making it far less complicated and confusing. One of the ways we have done this is by offering financing for our customers.
You will find our financing terms fair and reasonable and not complicated to understand. We are straightforward with the process and can accommodate a number of different financial situations. That is not to say that everyone gets approved, but we do our very best to help you achieve financing when you purchase a new home with us.
Loan types, terms and interest rates vary based on your financial situation, but one thing stays the same. You will be treated professionally throughout the financing process. We answer all your questions, so you are completely comfortable with the steps you are taking. Achieving home ownership is as wonderful the second, third, or tenth time as it is the first time. We are happy to offer financing to make that happen for you and your family.
If you have questions about how financing works, we welcome your call. We will walk you through the process and show you the many options we have available for your new home. We're not far from Mooresville, NC, so come on by!
---
1st Choice Home Center offers flexible financing in Statesville, Troutman, Taylorsville, Mocksville, Maiden, Conover, Newton, Union Grove, Harmony, Hickory, Mooresville, and surrounding areas of North Carolina.