At 1st Choice Home Centers, we are passionate about helping families obtain their dream homes. When you think of what you've imagined your picture-perfect house to look like, did it include a porch? Beautiful wrap-around porches or small but carefully styled porches are probably a part of the picture in your mind when you think of the ideal house. We love the beautiful look porches can add to our homes and know there are many advantages of including them.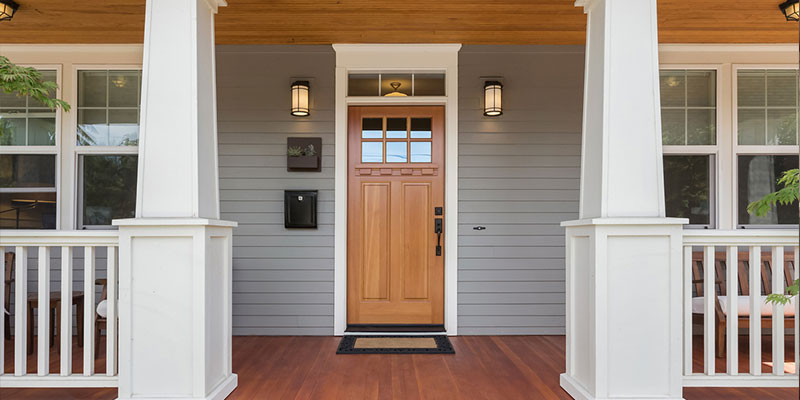 Curb appeal – Well-built porches can really help your home look more inviting and stylish. A porch acts as a focal point for passersby and gives you a chance to showcase your interior design style outside of the home.
Keeps you dry – Whether you want shelter so you can sit outside during a beautiful summer storm or you simply want good covering for packages left at the door or for you as you fumble for the keys when trying to enter, a porch can provide security and safety from the rain.
Leisure time – Nothing is more picturesque than sitting on your front porch while sipping an iced tea. It is a great way to enjoy our beautiful weather, take in the scenery, and visit with your neighbors without having to leave home.
Increased home value – Not only will you enjoy having a porch, but so will potential buyers. If you should choose to sell in the future, homes with porches can have a greater value and get increased attention.
If you're interested in including a beautiful porch on your home, talk to one of our helpful representatives at 1st Choice Home Centers. Along with porches, we can also show you options for garages, attics, and other great features for your perfect home. Reach out to us today.