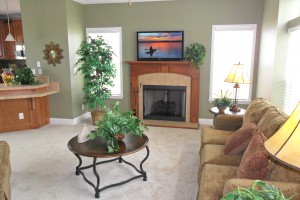 When buying a prefab home, you should already have a building site chosen in advance. This is important for 2 reasons: One is to make sure that you can lawfully place a prefabricated house on it. The other is to ensure that the site is flat enough. Next, address the following issues.
Find a manufacturer of prefab homes: Choosing a manufacturer will be different from choosing a builder to construct an on-site home because every manufacturer produces their own styles of homes. When making your choice, consider important factors such as customer feedback, aesthetics and pricing.
Price: Understand exactly what's included in the price for your new home. Sometimes it will include the whole home but not transportation and/or site work expenses for assembling it. Other pricing on prefab homes may exclude furnishings, finishes, or even mechanical or electrical equipment.
Customization: Some manufacturers allow little or no customization, while others offer predetermined options like adding windows or a porch. Still others may offer total flexibility to help their clients design beautiful dream homes.
Financing: After making sure that you understand all the costs of your home, and you have budgeted for them, you can approach lenders about finance. Most offer the same mortgage opportunities to buyers of both site-built and prefab homes.
At 1st Choice Home Centers in Statesville, NC, we offer a variety of home styles, whether you are looking for a customized house of your dreams or a prefab home that's more affordable and economical. We also offer financing options. For more info, please contact us.