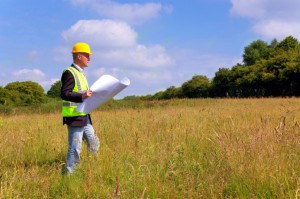 It's not too late if you want to buy land cheap! There are many places in America where it's still possible to purchase an acre of land for a real bargain. But you need to know where to look, and be ready to jump on an attractive deal immediately.
You'll need to keep watching the classified ads in small town newspapers, stay abreast of land auctions, keep track of internet groups in areas you're interested in, and maybe even bring a real estate agent on board. You can buy land cheap on the internet, but be careful – buying an unseen plot can be risky.
If you're looking to buy land in the area where you live, an effective way of finding it is to keep in touch with a wide variety of people. You might hear about the best deals while drinking coffee in a diner. Also drive around the area you're interested in and write down any phone numbers or websites that you see on the sale signs. You might just stumble on an amazing bargain.
When you do find something, make sure there are no building restrictions, no back taxes, or proposed industrial developments in close proximity. Once you have made the decision to buy land cheap, move fast. If you've got a good deal, there'll be others ready to pounce.
At 1st Choice Home Centers in Statesville, NC, we offer a variety of home styles, whether you are looking for a customized house of your dreams or a prefab home that's more affordable and economical. We also offer financing options. For more info, please contact us.