If you've recently purchased land where you plan to build a prefab or modular home, it's important that you take the appropriate steps to prepare the land before the building can commence.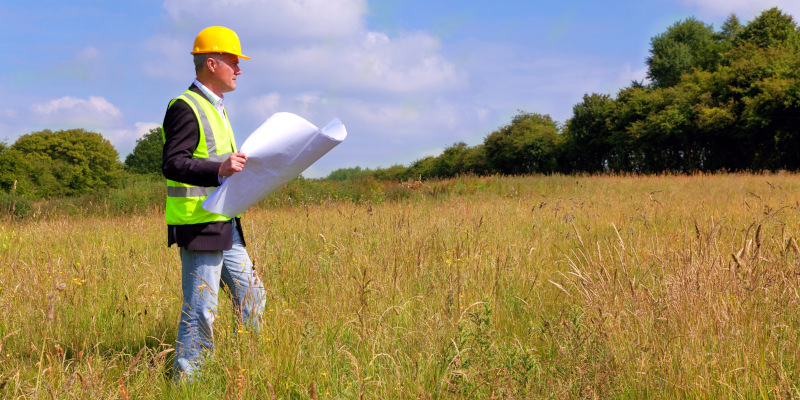 In this article, we'll review the basic steps that you need to take to ensure that when your home is ready, your land is, too.
Get a land survey. Even if you have records of a land survey that was done before you purchased the property, it's a good idea to have one done prior to building your home. A survey will also help ensure that the land is zoned appropriately and that you are able to build a prefab or manufactured home on the site, since some land restrictions may not allow for those types of buildings.
Apply for permits. In addition to the usual permits required before a home can be constructed, prefab and modular homes generally require special permits for transporting them to the location and installing them. Allow for plenty of time to secure the appropriate permits since these things can often be a sticking point and slow down construction.
Settle on a location for your home. When you decide where you want the home to sit, you'll need to account for a driveway and other outdoor space. It's helpful to mark the property lines so that you can envision where everything will sit once the build is complete. You'll also need to make sure that the land where you plan to build is level and that any trees, shrubs, or other vegetation has been cleared away before construction can begin.
Build the foundation and utility hookups. Your foundation should be poured well in advance of the construction, since the concrete slab will need time to dry and cure. Additionally, running pipes, power lines, and installing a septic system all take time and have associated costs, so plan ahead and account for those things when you are discussing your build with the construction company.