When it comes to convenience, affordability, and efficient living, mobile homes are among the best options available to average homebuyers. However, these benefits often come with the caveat that mobile homes look distinctly different from traditional single-family homes, which is among the chief drawbacks that give prospective buyers pause.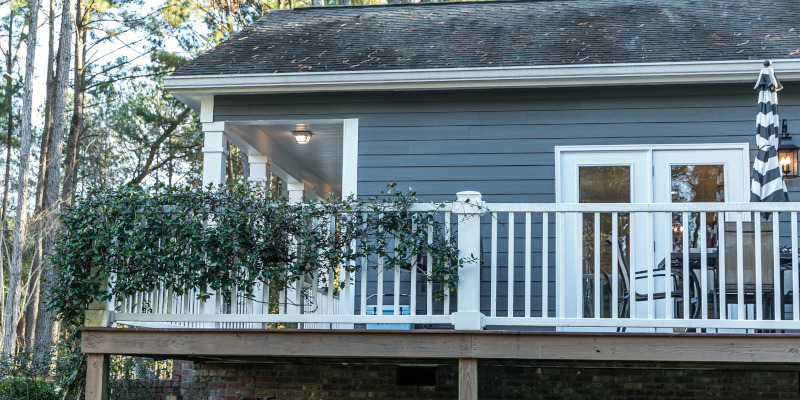 Here at 1st Choice Home Centers, we know that the lack of curb appeal associated with mobile homes can be tough to overcome, but with the right planning, customizations, and creativity, mobile homes can be just as attractive as their traditional counterparts.
One of the biggest things you can do to enhance the appearance of a mobile home is to invest in outdoor areas and features that are designed to mimic the look of a traditional single-family home. Porches or decks go a long way to creating a welcoming entryway, as well as adding valuable outdoor living space. You can also upgrade from the standard doors and shutters to custom options that are designed with a particular architectural style in mind, and which can be enhanced even more with awnings, flower boxes, and other decor.
Landscaping is another major element that boosts the curb appeal of mobile homes. Most traditional homes have distinct front and back yards, which you can achieve by installing attractive fences or using hedges and other shrubbery to create boundaries. Incorporating plenty of flower beds, ornamental trees, and other outdoor features adds beauty and value to any home, and this is especially true with mobile homes.
Our final tip is that, as with any home, keeping up with exterior maintenance is essential. Invest in keeping the siding clean, which not only improves the look of your home but also helps ensure that the materials live up to their anticipated lifespan. One of the advantages of mobile homes is that their small size makes cleaning and repainting less expensive than many home styles. By diligently keeping up with exterior maintenance, you can ensure that your mobile home looks great for years to come.