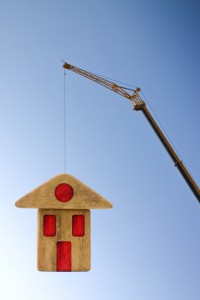 Prefabricated houses, or 'prefab houses,' are similar to regular construction. The only difference is that they are assembled at a central facility and then transported with the aid of steel beams to the building site. If you are interested in prefab houses, there are many different reasons why this housing option can save you money.
Centralized Production – A centralized production facility means that all of the tools and materials needed can be kept at a single site. Shipping errors or delays can easily add weeks or months to a building project, and keeping the production of prefab home components in a single place means that these sorts of delays are never an issue. In addition, construction waste is drastically reduced, which is better for the bottom line of the project, the environment, and for your construction schedule.
Reliability – Prefab houses are built to comply with the same housing codes for durability and safety that are required for other types of construction.
Weather – On a job site, weather is a key component that impacts how quickly a structure can be put up, especially before the roof is on. Rain, snow, and other elements have the opportunity to delay many construction projects in different climates, but prefab houses arrive at the site ready to be put together.
Customization – Special features can cost thousands of dollars and weeks of prep time when done on site. The myriad of options available to prefab houses means that you can get exactly what you want for a fraction of the cost.
Let us at 1st Choice Home Centers introduce you to all of the options we have available for prefab houses. We look forward to hearing from you!