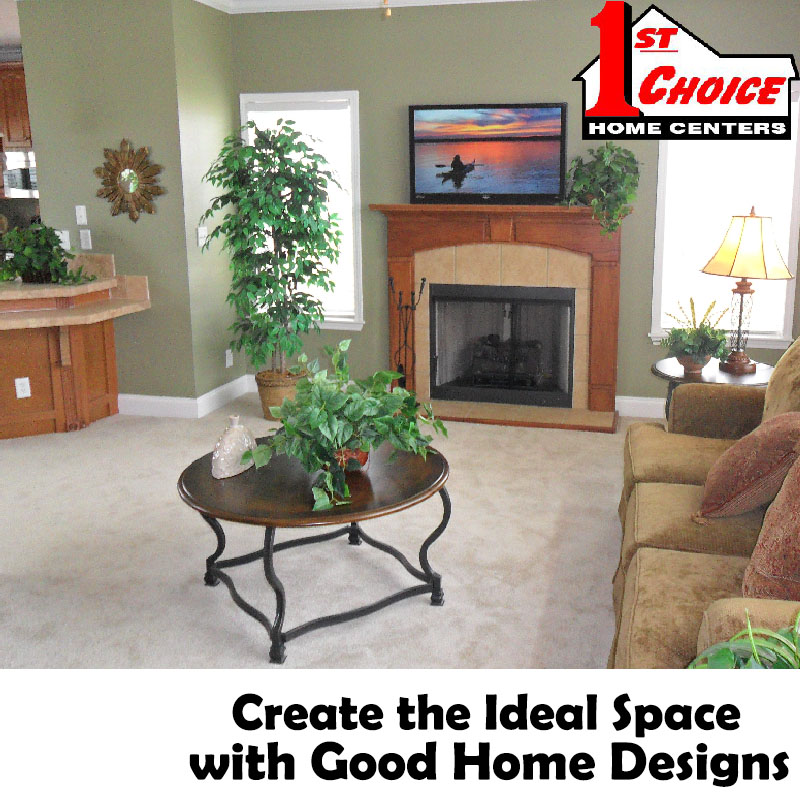 As you consider the design of the home in which you want to live for the foreseeable future, you know that there are many different elements to consider.  For example, you want to make certain that you have enough room in your kitchen for cooking, enough space in the living room for entertaining and a large enough area in the bedroom to accommodate your California King bed.  Regardless of whether you actually have a California King bed or not, you get the idea.  Basically, you want your home to have enough space to easily hold your most precious possessions while facilitating your ability to participate in the things you enjoy doing.
Creating a home that will fit your needs perfectly begins with the home designs that you choose.  Your home designs can allow you to picture the layout of your home before you begin building anything.  This allows you to imagine yourself going from room to room in your home, going about your daily business.  Based on your imaginings, you can alter your home designs to better accommodate your specific needs.  If designing your perfect home is an easy task for you, you're ready to go.  However, if it is somewhat more challenging, or you would like some guidance in your home designs, contact us at 1st Choice Home Centers.
We have years of experience with home designs.  When you call on us to assist you in creating your dream home, we can look over the designs you have created and offer feedback.  Once you've determined the layout of your perfect home, we can help to build it for you.  Making your dream home a reality is our specialty.  Let us help you create your ideal space today!