Here at 1st Choice Home Centers, we love helping our customers create home designs that they'll love and get plenty of use out of. Many people feel overwhelmed by the process of designing a home and are tempted to throw up their hands and just ask for whatever most other people are doing. However, taking the time to really consider how your dream home can reflect your personality and be both functional and beautiful is well worth the effort if you are going to be building your own home. Still, there are a few common elements in home designs that most people will benefit from including in their plans.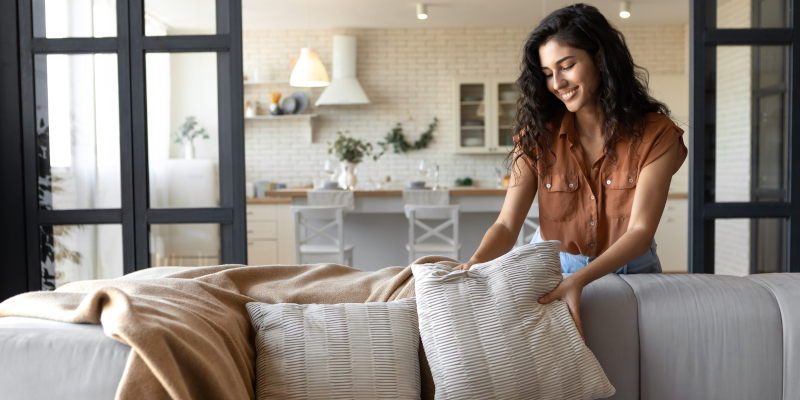 Here are six elements we encourage you to consider including in your dream home designs.
Kitchen Islands – Avoid being limited in your ability to entertain guests or prepare food by incorporating a spacious kitchen island into your dream home designs.
Luxurious Bathrooms – Bathrooms are among the most frequently used rooms in a home, so make sure your home designs include plenty of bathrooms for the number of people living in the home and a few functional luxuries, like a large bathtub or dual sinks in the master bathroom.
Your Favorite Colors – Your home should reflect who you are, so don't be afraid to include plenty of the colors you love. You can go bold and paint entire rooms in your favorite shade or take a subtle approach and include pops of your favorites in accents or decor.
Recreational or Hobby Space – Again, your home reflects you and your interests, so make space to do what you love. Home libraries, gyms, wine cellars, game rooms, and more are all possible with the right planning.
Ample Storage Space – If you've ever been frustrated by a lack of closest or shelf space, be sure that your account for plenty of storage in your dream home designs. Walk-in closets in the master bedroom and a separate pantry for the kitchen are pretty much always a good idea.
Outdoor Areas – Having a deck, patio, or porch can maximize your time spent outdoors, as well as add curb appeal and value to your home.